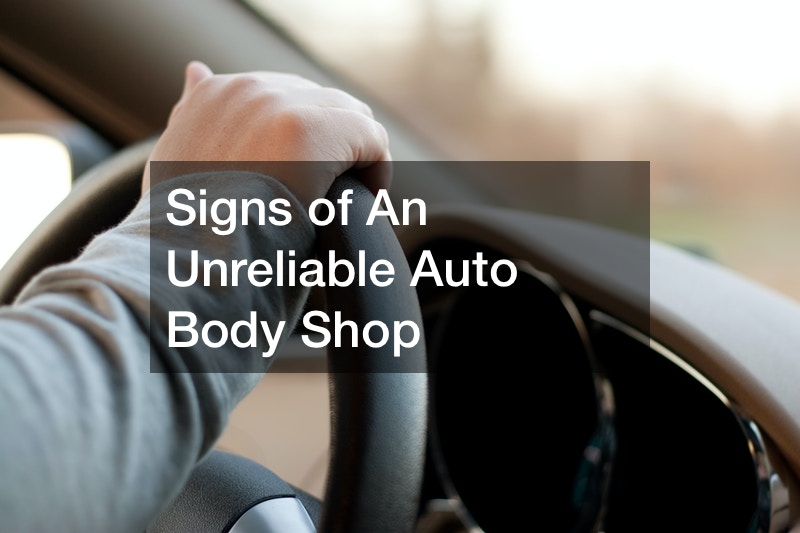 Signs of An Unreliable Auto Body Shop

If you're looking to take your car for repair and maintenance, it's important to exercise caution to prevent getting ripped off by dishonest collision repair operators. Here are some common auto body repair scams you should be aware of to avoid collision towing and repair scams.

1. A clogged air filter
Assume you bring your vehicle in for repairs or routine maintenance. While you're waiting, the mechanic comes in to inform you that your air filter needs to be replaced.
He has a dirty air filter in his hand. There is the scam. Perhaps it isn't yours. Before consenting to have the air filter replaced, make sure you watch the mechanic remove it from your vehicle.

2. Factory parts swap
This is a common auto body shop scam where a mechanic offers to repair or replace broken or missing parts on your car with genuine factory parts, but switches the items with generic ones without you realizing. You are not only ripped off the greater cost of factory parts but also offered generic parts you can't really depend on. It's important to double-check the service you're getting.

3. Improper air bag replacement
Putting back already deployed airbags can be costly. Shady auto body shops will try to fix this issue using very odd methods; leaving you at even greater risk should you be involved in another accident.

Look for licensed auto body shop with experienced in handling part repairs, replacements and routine car maintenance.
.