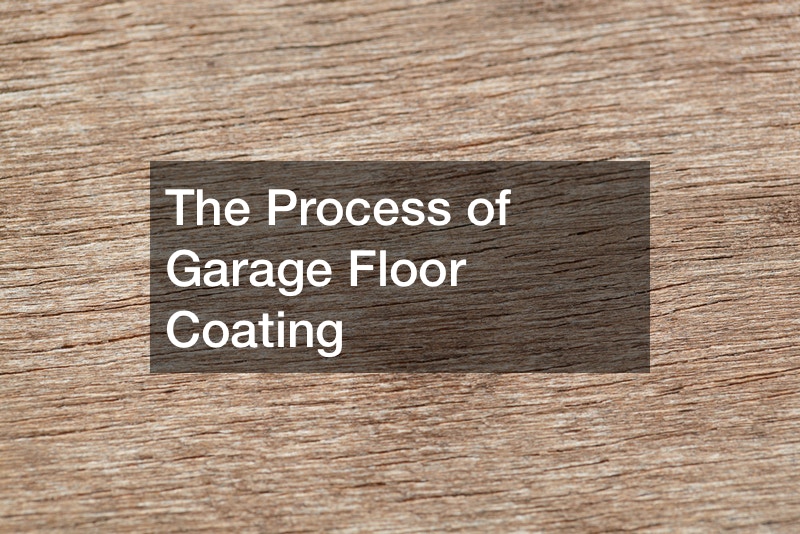 The Process of Garage Floor Coating

Are you planning on upgrading your garage? If so, here's the process of garage floor coating that you might want to consider if you plan on making your garage look rejuvenated and clean.
These concrete coating companies follow these five essential steps:
Step 1: The most crucial step in the concrete coating process is the preparation; that's why concrete coating companies are well-equipped with state-of-the-art grinders and dustless self-contained vacuum systems to ensure that every coated flooring achieves an unbreakable mechanical bond to the substrate. After the equipment is unloaded, the process starts by evaluating the density to select the correct type of diamond grinder for the job.
Step 2: Hairline cracks and chips are often problems homeowners deal with their flooring; the concrete coating company is tasked to make minor repairs to ensure that the floor is in good shape before the coating.
Step 3: The polyaspartic coating is rolled out onto the vertical surfaces and heavily applies the vinyl flakes for a consistent 100% coverage. Before the base coat is applied, extensive vacuuming is done to remove excess material.
Step 4: Each member of the concrete coating company will then coat the entire flooring with the base coat, and the other members will broadcast the vinyl flakes to ensure that it covers the whole floor.
Step 5: The topcoat is then applied with a squeegee to ensure a uniform coating once the base coating and the vinyl flakes have dried up.
.