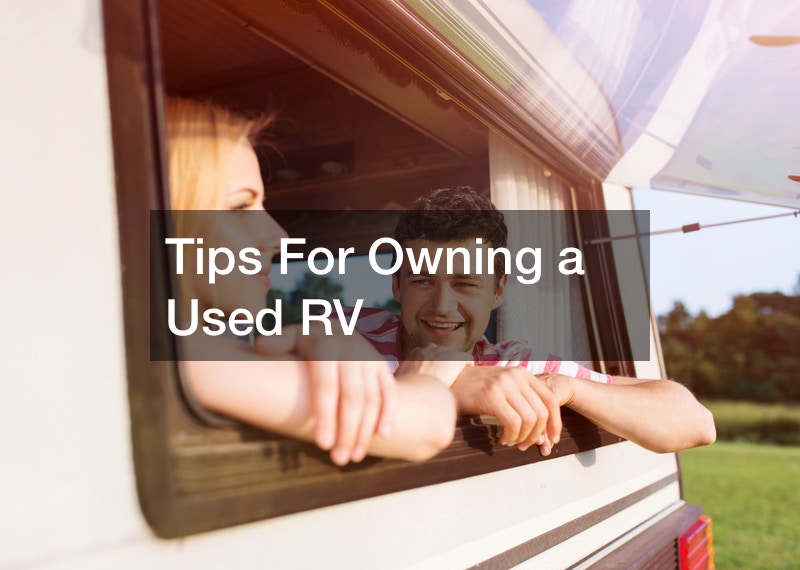 Tips For Owning a Used RV

When you plan on buying a used RV, it is recommended to go in prepared and planned as there are many things to consider when purchasing your first used RV. Here are essential checks to make before buying a used RV.
1. Check for water damage – water problems and damage are pretty common problems for used RVs. Seams and sealants tend to be the culprit as the RV went through the rigours of the previous owner.
Be sure to seal any cracks and openings to prevent water damage.
2. Checking all the systems and appliances of the RV – check the water system, LP gas system, air conditioner, electrical system, and every appliance in the RV. If you are buying it from an RV dealership, ask what appliances are included in the inspection and anything they find wrong when it goes through the pre-delivery inspection process.
3. IF you buy it from a private owner, all inspections should be made by you. Or, if you have a trusted RV mechanic and inspector, then you might as well ask his help for the assessments. If the owner doesn't cooperate with your inspections, it is not advisable to purchase that RV; look for an RV dealership elsewhere.
4. Engine, rear axle, and transmission need to be inspected. You may want to check for evidence of leaks, condition of the belt, radiator hose, heater hoses, and check all the fluid levels of the RV.
.