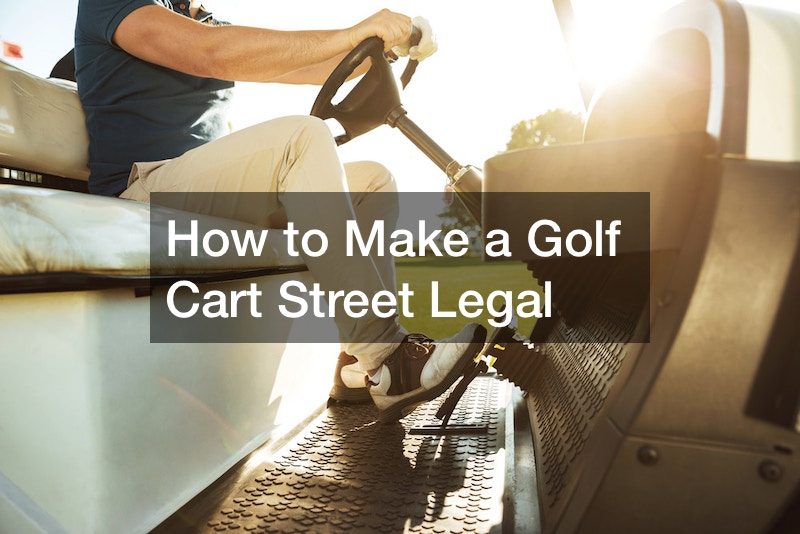 How to Make a Golf Cart Street Legal

There are plenty of good reasons why you need a street-legal golf cart. They have known vehicles that you can use in places like low-speed areas, sidewalks, retirement communities, and even beaches. But why is there a need to make it legal? Here's what you need to know.
1. Popularity
A street legal golf cart is popular because they are safe and easy to use. The vehicle is slow enough to keep the rider out of trouble.
1. Attractiveness
One good thing about golf carts is that they look cute and attractive. It comes with a compact size and a low impact on the environment. Some gas carts even get up at about 45mpg.
1. Size
Golf carts are a great way to get around small areas. It drives safely and potentially removes cars from the road, reducing congestion issues.
Making Golf Cart Legal
The federal code allows street legal golf cart to operate on the road. To drive it on a public road, it needs to be equipped with all the lighting and safety standards. As long as it meets the standards, it can be legal in the area. It consists of:
* Parking Brake
* Headlamps
* Stop and Tail Lamps
* Reflex reflectors
* Front and rear turn signals
* Seatbelts
* Windshield
* Exterior mirrors
* Vehicle Identification Number
.